Carry Better with ATD1
Gear shouldn't slow you down: flexible volume, multiple access and discreet look make ATD your ultimate travel and EDC companion.
Meet the ATD1 Backpack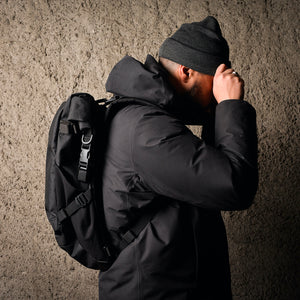 ATD2: Size Matters
Your compact one-bag solution for commutes, EDC and shorter travel. And longer ones, if you are minimalist enough.
Meet the ATD2 Backpack
Maximum Versatility
The office, the market, a weekend escape, a day at the beach or a city stroll: a comfortable, convenient and expandable tote bag for almost every occasion
Meet the ARB Tote Bag
TAKE IT LIGHT
Great both when combined to a main bag and as a standalone companion for your adventures: a true cheat code for everyday carry and travel.
MEET THE ASP SLING POUCHES
We are a design company based in Milan, Italy.
We develop travel-optimized equipment: mainly bags, backpacks and accessories.
First of all, we travel: real life experience is the base for our products. 

From the first sketch to the last prototype, we strictly develop our products in house, in an expensive and time consuming process that  gives us the freedom to test every solution or material and go back to the design board every time we need to. 

Our products are designed to be as clean, simple and adaptive as possible, carefully developed and finally crafted in Italy with meticulous attention to details, so you can pack smarter, move better and explore deeper. 
News
---
After receiving a lot of messages asking us to bring back in stock our ARB tote bag, ASP slings pouches and AFP Pouches, i'm happy to announce that preorders are now open, with shipping...
While production for the updated version of the ATD1 Backpack is going on, we had the pack reviewed by The perfect Pack, Bo Ismono and Rushfaster. Check them out!